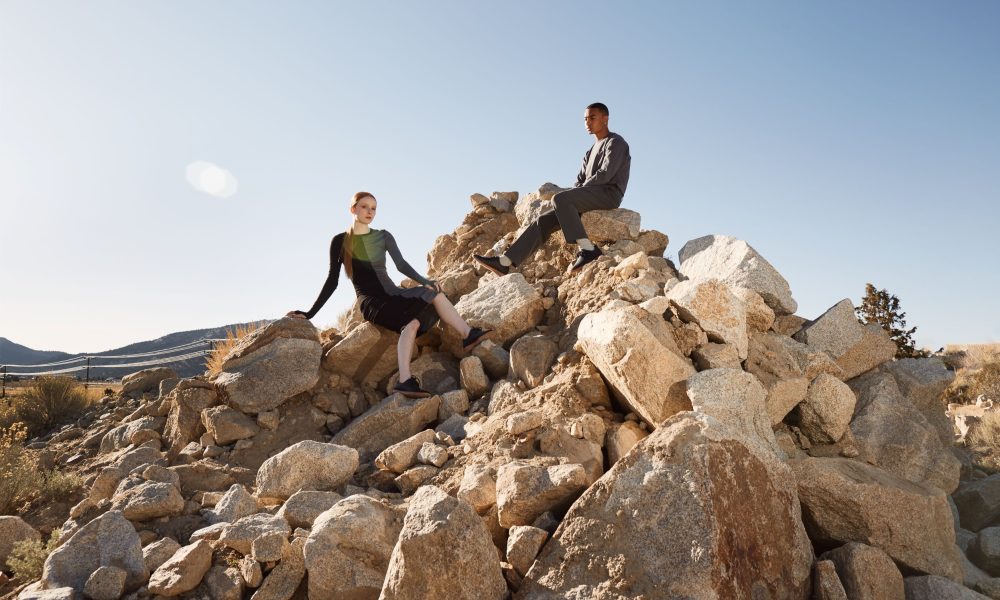 Footwear for the holidays can be surprisingly difficult to navigate, especially when we throw travel into the mix. After all, there's only so much we can pack. But we still need it to see us through everything from long walks with Christmas light displays to cocktail parties on New Year's Eve.
And then, of course, there are also the annoying TSA inspections.
Now there are probably many people who swear by Crocs for travelling. Lightweight, comfortable and easy to take on and off, they seem to tick off all your travel must-haves. But unless your fashion goal for the Christmas season is to look like Justin Beiber (at best), they're not much good for anything else.
Instead, what you're probably looking for is more of a hybrid — something that can blend the look of a dress shoe but still maintain the comfort of a sneaker or a Croc. But does such a shoe exist?
Believe it or not, it does – meet The Pacific by Ponto Footwear.
---
HOT DEAL – 25% OFF: For a limited time, Ponto Footwear is offering a Black Friday promotion with 25% off all men's and women's shoes. This discount is strictly available until November 29. To take advantage of this offer:
---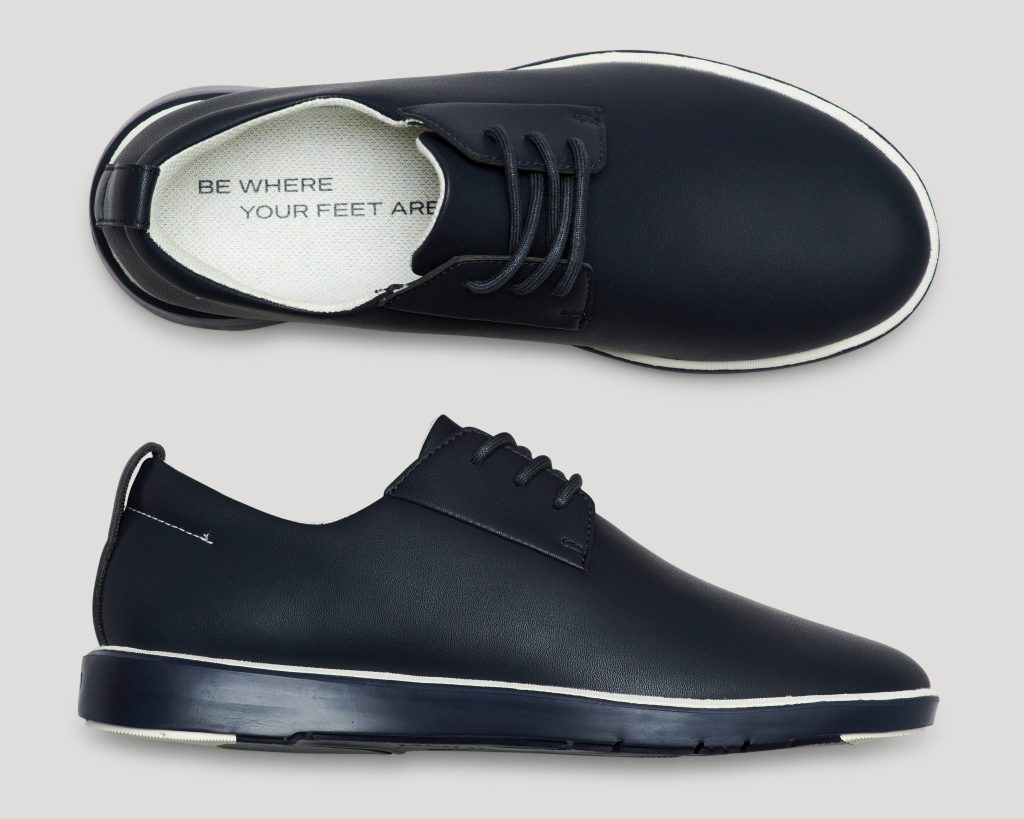 The secret lies in the materials
Sneaker materials have come a long way over the years. Today, we have everything from carbon plates and compressed air bubbles in the soles to ultra-breathable and light uppers. But for all our progress in sneaker technology, the classic dress shoe has been left behind.
This is where The Pacific by Ponto Footwear steps up to make a difference.
Combining the timeless look of a dress shoe with modern material technology, The Pacific is the perfect shoe to keep you both looking and good. And, as a nice little kicker, your eco-conscience will be relieved to know they're constructed entirely from recycled and bio-based materials.
The result is a shoe that proves that looks can be deceiving. To the casual onlooker, you'll look like you're wearing a pair of normal dress shoes. But from the moment you put them on, your feet will tell you a completely different story.
Your only companion for parties (and business trips).
The magic of the Pacific Ocean begins in its sole. Here there is not a strip of leather or a hard rubber bottom to be seen. Instead, Ponto Footwear has chosen a sugarcane-based foam material so far removed from the traditional dress shoe sole that the only thing left in common is its outer appearance.
Essentially, The Pacific lets you forget about stiff, unsupportive and downright uncomfortable dress shoes this holiday season. Instead, you get a lightweight, perfectly cushioned companion to keep you light on your feet (and not to mention insanely comfortable) as you tackle everything from sprinting between airport terminals to standing on your feet all day.
This is then finished off with a regenerated Tencel fiber lining on the inside, meaning you get all the odor and sweat absorption you'd expect from a good pair of trainers while still looking sharp.
Just don't forget – while you can get away with wearing The Pacific without socks, the TSA's Fashion Dos and Don'ts page recommends keeping your socks on while going through airport security!
---
HOT DEAL – 25% OFF: For a limited time, Ponto Footwear is offering a Black Friday promotion with 25% off all men's and women's shoes. This discount is strictly available until November 29. To take advantage of this offer:
---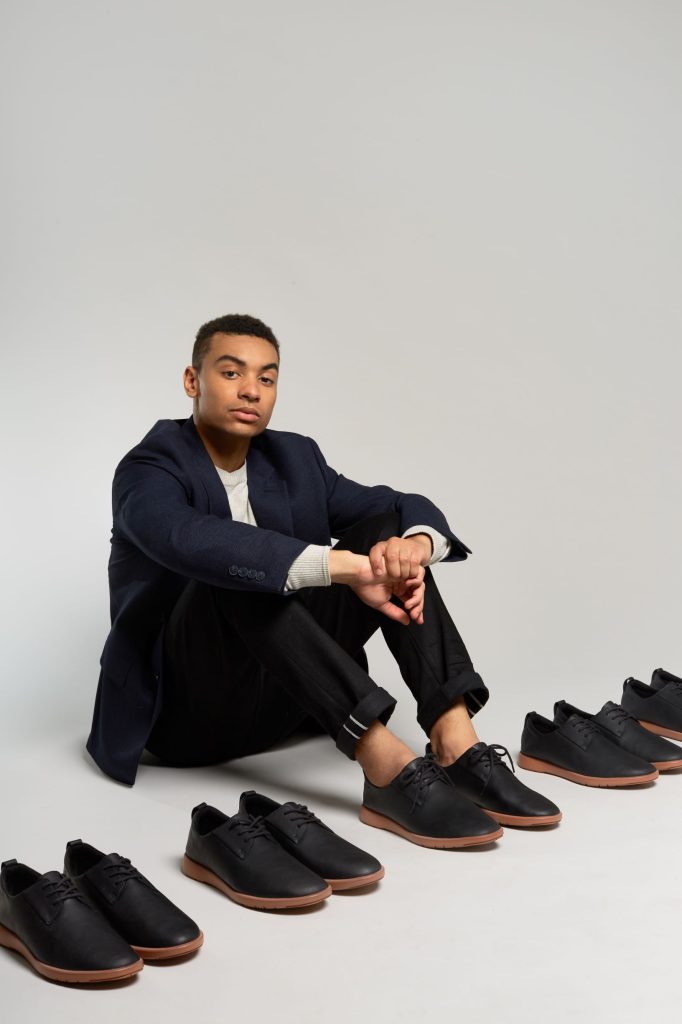 High-fashion tops to keep you dry and warm
Even if you're partial to the Croc look, it's not ideal as we head into the cold winter months. It's not the typical mesh sneaker either. On the other hand, The Pacific, with its water-resistant recycled leather uppers, is just what you need to keep your feet warm and dry this holiday season.
And, just like the sugar cane foam soles, the upper of The Pacific is also lined with the same regenerated Tencel fibers. So you can relax knowing that your feet will not only stay dry, but also remain 100% odor-free when you release your shoes through TSA inspection.
Feel good, inside and out, with Ponto footwear
Yes, The Pacific by Ponto footwear is a ridiculously comfortable and pretty shoe. But it means nothing if the company behind it cannot deliver on its social and environmental responsibility. Fortunately, Ponto Footwear is a proud champion of ethical, environmentally friendly shoe production in everything from materials to supply chain logistics.
To achieve this, the company is deeply engaged in a number of actions that are in line with the company's strong social and environmental values.
Soles4Souls: To help keep shoes out of landfills while empowering developing country entrepreneurs, Ponto Footwear will send you a $20 discount on your next pair of Ponto shoes when you send your used pair to a regional Soles4Souls distribution center. The contractors who receive your shoes will then reuse them.
1% for conservation: Ponto donates 1% of sales to protect the oceans.
Fight the fast fashion trend: Ponto Footwear strongly believes in owning fewer, higher quality products compared to the current trend of cheap, disposable fashion. To support this value, it not only creates versatile shoes suitable for all occasions, but also ensures that the materials and construction techniques result in a durable, long-lasting shoe.
Carbon neutral: Ponto Footwear has partnered with Flexport's Carbon Offset Program to offset all carbon emissions that inevitably result from shipping a product to a customer. This carbon offset starts with international shipping and flows all the way to final delivery to your door.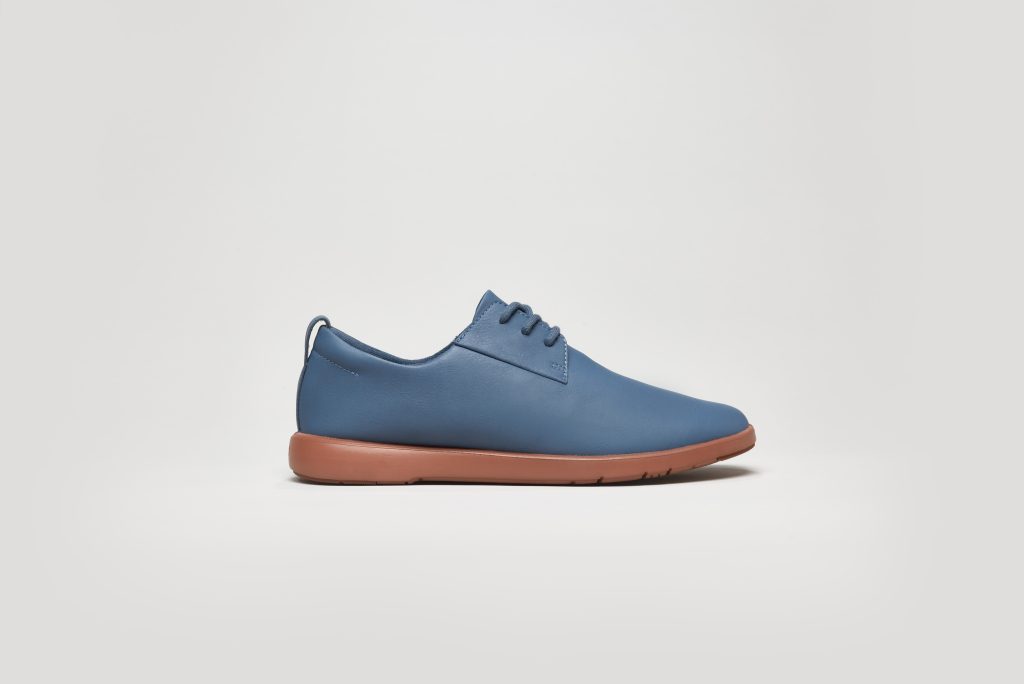 The perfect Christmas present for you or someone you love
Whether you're traveling this holiday season or not, a pair of Ponto Footwear Pacifics has a place in your wardrobe. Stylish, sustainable and incredibly comfortable, they'll soon become your go-to shoes to get you through whatever the day throws at you.
But if you're really the type of person who'd rather slip through a TSA inspection in Crocs or sneakers, and you don't need a comfortable pair of dress shoes, a fresh pair of Pacifics might still be just the thing for a loved one. And if you don't know their size or color preferences, so don't be afraid – just buy a Ponto Footwear gift card.
To learn more about Ponto Footwear or to browse the selection of styles for men and women, just follow one of these links:
__
(Featured Image Gustavo Fring via Pexels)
DISCLAIMER: This article was written by a third party contributor and does not reflect the opinion of Born2Invest, its management, staff or associates. Please see our Disclaimer for more information.
This article may contain forward-looking statements. These forward-looking statements are generally identified by the words "believe", "project", "estimate", "will", "plan", "will" and similar expressions. These forward-looking statements involve known and unknown risks as well as uncertainties, including those discussed in the following cautionary statements and elsewhere in this article and on this page. Although the Company may believe that its expectations are based on reasonable assumptions, the actual results that the Company may achieve may differ materially from any forward-looking statements, which reflect the opinions of the Company's management only as of the date hereof. Also, be sure to read these important revelations.