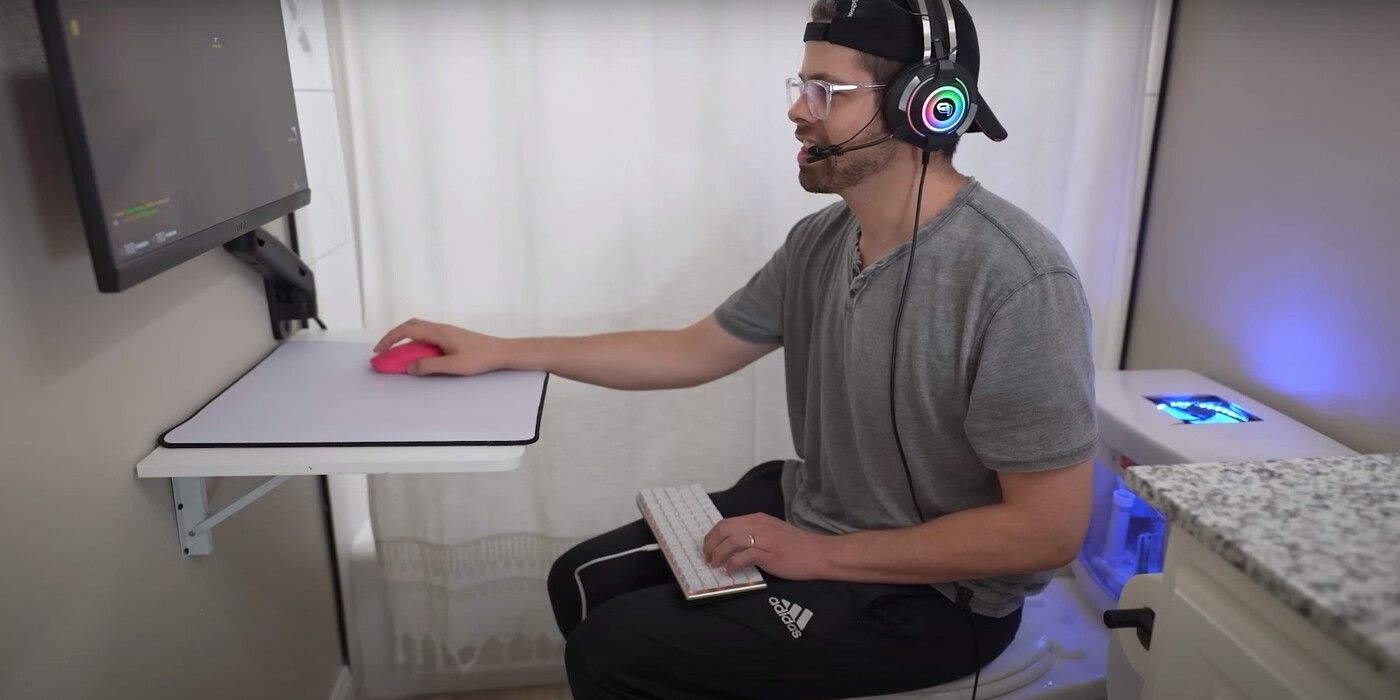 A popular YouTuber has turned his guest bathroom into a gaming paradise by building and installing a fully functional gaming PC from a toilet.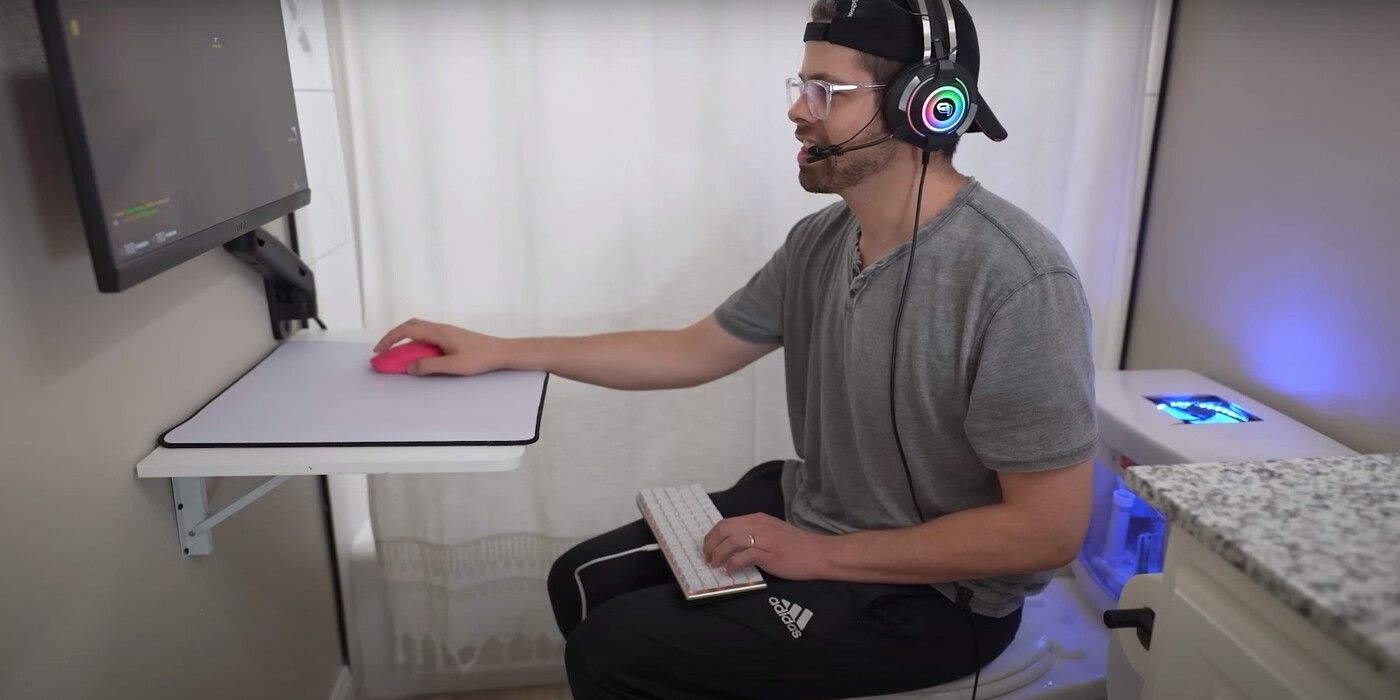 Popular YouTuber Basically Homeless has successfully converted an ordinary toilet into a fully functioning gaming PC.
The story was originally reported by Eurogamer.net, a website dedicated to gaming news. Initially, Homeless, whose channel is devoted to bizarre PC builds and other gaming-related content, released a 10-minute video showing the delicate and painstaking process of manufacturing his toilet gaming PC. In this video, he states that he attempted the build because he wanted to play "sweaty, hard FPS games" from his toilet.
Related: Nemesis: Lockdown brings an incredible board game to PC
This custom rig was specifically designed to function not only as a gaming PC, but as a functioning toilet with an internal water tank that can be properly flushed. To accomplish the task, Basically Homeless had to devote several months of preparation, researching plumbing, toilet construction and porcelain cutting. The YouTuber also created a 3D rendering of the plans, which is shown in the video.
To start making the PC, Basically Homeless describes how he had to cut a square hole in an extra-large toilet tank. This was done with airflow in mind, and so that the inner workings of the PC would be clearly visible. A motherboard tray also had to be glued to the inside of the toilet tank to hold the parts in place along with a fan, which was glued to the inside of the tank. To separate the toilet's water tank from the PC parts, a homemade "water wall" had to be inserted into the tank with the PC parts carefully arranged outside.
Related: Doom Co-Creator John Romero Announces New Original FPS Built on Unreal Engine 5
The PC itself has an Intel 12700 processor and a Geforce RTX 3060 graphics card, and although the parts had to be placed inside the tank with no additional protection besides the water wall, Basically Homeless claims that he did not check for leaks before installing the toilet in his guest bathroom. The video shows him encountering a small leak during the first test flush, which he fixes with Flex Seal, a type of adhesive spray. This solution should prove successful with the first test flush while the PC is on, showing the water slowly rising and stopping just below the top of the water wall as the computer remains undamaged and functional inside. Towards the end, Basically Homeless uses his new build to play Counterstrike, the popular FPS from Valve.
Initially, Homeless previously converted a refrigerator and a toaster into PCs. Videos of these builds are still available on the user's YouTube channel.
Source: YouTube, Eurogamer.net